JustinDaOne's Global Profile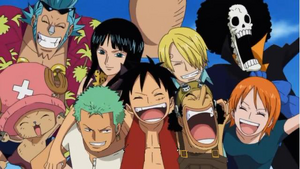 One Piece fan since birth! <3
Howdy!
I'm JustinDaOne --but you don't have to be so formal with me, so you can call me Sir JustinDaOne OR just plain Justin is fine, I guess-- hehe. I did not know anything about Wiki's at all until I created my Wiki Account on June 05, 2012. From there, I learned about editing, I expanded my understanding about things, and I made new friends... internet friends!
My Wiki Activities:
Wikia Sites
Position
Status

Active

Active

Active

Semi-Active

Semi- Active

Inactive

If I am needed, don't hesitate to contact me via Message Wall or Talk Page. I will get back at you as fast as I can.
About Me
I am a student, taking Civil Engineering somewhere in Canada. I love God, Music, my Family, and my Friends. I don't know how detailed should I be doing this.. but I will leave it as like this for now. lol ~
A quote for ye:
"Be the change that you wish to see in the world."
Some Wikis You Ought to Visit!
Community content is available under
CC-BY-SA
unless otherwise noted.