Information
Edit

Friends is a place where you can battle your friends, look at your friend list, add friends, and receive referral awards . Your friends can be your allies in battles which is really helpful for leveling in advance stages.
In here, you can see your code and add friends if you have their code, you just have to type their code in the add friend box. You can also add friend through Facebook, Email, etc. and if they are new players, they can use your code as a referral (very first code they enter, within 24 hours of completing the tutorial) for you to receive referral rewards.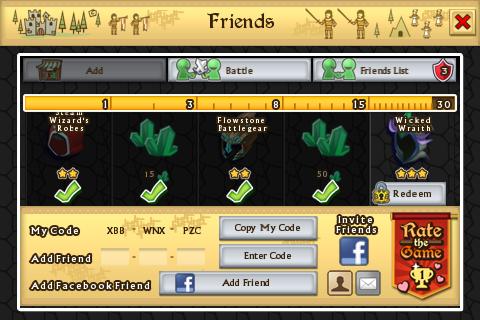 In here, you can battle your friend to receive extra Arena Points to get into higher ranks which is a great bonus if you have lots of friends. I recommend you to fight them all every time you have the chance as if you fight them, you will have to wait 24 hours to fight them again and receive the rewards for either losing or winning them.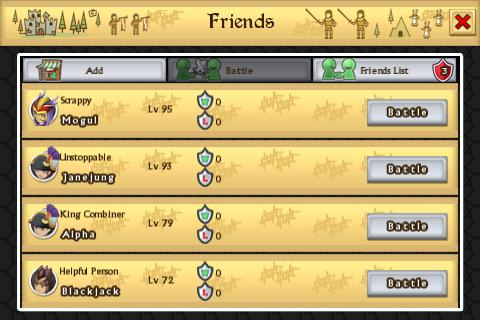 Friend List
Edit
Friend List is a place where you can accept Friend Request. You can either accept or ignore them. You  can also delete your friend that you do not want if you wish to.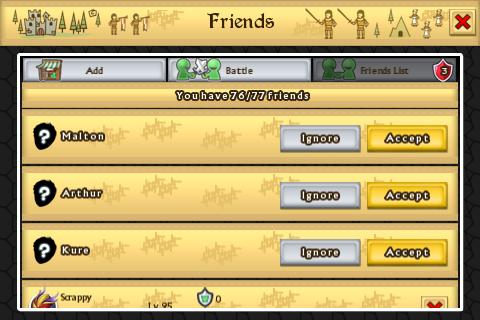 Current Events

Epic Boss
Tournament
Guild War
Raid Boss
Chest
Other